THE LIBRARY LOWDOWN
A Publication of the Chester County Library
I cannot live without books. Thomas Jefferson

February 2018




BOOK GIVEAWAY

Everything that is left from our January book sale is now free for the taking.
When our storage closet fills up again, we will have another sale.


CELEBRATE BLACK HISTORY MONTH WITH US!


Come by the library to find books and information. We have some great new books for young readers and free internet access
for your school projects and general curiosity.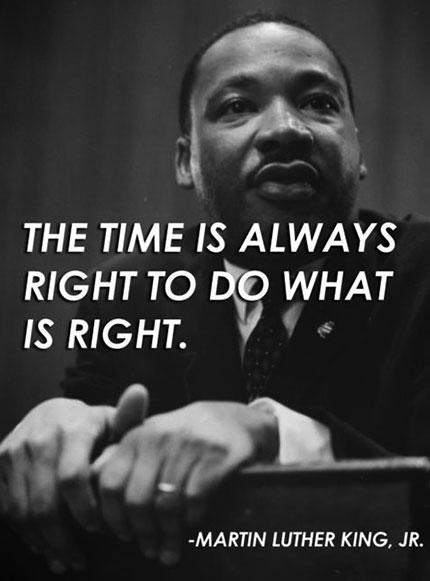 BE ON THE LOOKOUT FOR OUR NEXT COMPUTER CLASS
All of our classes are offered through a Technology Training Grant from the Tennessee State Library and Archives.
Our classes are offered on a monthly basis and are free to the public. So far, we have held classes on Microsoft Word, Excel, Facebook and Google Docs. We plan to offer a class on resume writing and how to negotiate the PhotoShop program. We also plan to revisit basic programs like Microsoft Word during the course of the grant term. Let us know what you would like to learn. Remember, these are YOUR tax dollars at work and we are happy to hear from our community's residents. Call us at 989-4673 with your suggestions.

Our annual Dr. Seuss Birthday Party will be Tuesday, March 6 at 10:00 AM.
Join us for your favorite Dr. Seuss stories AND birthday cake!
All ages are welcome.

WHAT ARE THE BOOK CLUBS READING?
The Brown Bag Book Club will meet on Wednesday, February 14, at noon to discuss The Chilbury Ladies Choir by Jennifer Ryan. March's book will be A Piece of the World by Christina Baker Kline. The Junior High School Book Club hopes to meet before Spring Break. The book we will be discussing is Seedfolks by Paul Fleishman.

For more information about our book clubs, classes or any other library event,
contact us at 731-989-4673.


NEW ARRIVALS

DVDs: My Little Pony; The Snowman; Battle of the Sexes; Despicable Me 3; and It

NEW JUVENILE LITERATURE: Super Rabbit Racers; Digger and the Flower; Bad Guys in Interglactic Gas;
The Big Umbrella; Fancy Nancy: Oodles of Kittens; The Idea Jar; Long Fin Silver; The Curious Beginning; Little Leaders: Bold Women in Black History; Mae Among the Stars; Sweet Dreams, Supergirl; Ranger in Time; D-Day: Battle on the Beach; Stormspeaker; The Word Collector; Bad Kitty: Camp Daze; Bad Kitty Takes a Test; Bad News; Bagel in Love; Geronimo Stilton: Dragon of Fortune and Phoenix of Destiny; Fiona's Little Accident; The Great and Only Barnum: The Tremendous, Stupendous Life of Lengendary Showman, P. T. Barnum; The Great Dictionary Caper; Hidden Figures; I Am Harriet Tubman; The Legend of Rock, Paper, Scissors; Little Blue Truck's Springtime; Pete the Cat and the Cool Caterpillar; Not Quite Narwhal; What Do You Do With a Chance?; and Wolf Hollow

TEEN READING: Batman: Nightwalker; The Hazel Wood; and Thunderhead

ADULT NON-FICTION: Amelia Earhart: The Truth At Last; Fire and Fury; Inside the Trump White House; The Complete Month of Meals Collection: Hundreds of Diabetes-Friendly Recipes and Nearly Limitless Meal Combinations

ADULT FICTION: The Silent Wife by Kerry Fisher; Unbound by Stuart Woods; Promise Not to Tell by Jayne Ann Krentz; The Chalk Man by C.J. Tudor; City of Endless Light by Douglas Preston and Lincoln Childs; Dark in Death by J.D. Robb; Fall From Grace by Danielle Steele; The Girls in the Picture by Melanie Benjamin; The Woman in the Window by A.J. Finn; Last Suppers by Mandy Miculencak; Mother, Mother by Koren Zalickas; Now You See Me by A.J. Bolton; The Music Shop by Rachel Joyce; The Pearl Sister by Lucinda Riley; Robicheaux by James Lee Burke; Perfect Stranger by Megan Miranda; The Voice Inside by Brian Freeman; An American Marriage by Tayari Jones; The Great Alone by Kristin Hannah; The Masterpiece by Francine Rivers; The Other Girl by Erica Spindler; The View From Rainshadow Bay by Colleen Coble; Out of the Ashes by Tracie Peterson; A Perilous Undertaking by Deanna Rayburn; The Ladies of Ivy Cottage by Julie Klassen; Still Me by JoJo Moyes; Murder Interrupted
and Home Sweet Murders by James Patterson


"The love of learning, sequestered nooks, and all the sweet serenity of books."
Henry Wadsworth Longfellow

In 2002, bobsledder Vonetta Flowers became the first black person to win a gold medal at the Olympic Winter Games.




Winter Poem
it and it was happy and called its cousins
i reached to love them all
and i squeezed them and they became
a spring rain and i stood perfectly
still and was a flower



Books make great gifts. They have the whole world inside them. - Neil Gaiman
IMPRESSIVE STATISTICS
Recently, the Hatchie River Regional Library released the circulation report for the 2016-17 fiscal year. Our little library checked out over 35,000 books (and about 20,000 other library materials)! To those who feel that books will soon be a thing of the past due to electronic devices, we at the Chester County Library beg to differ. We are certainly a community of readers.