THE LIBRARY LOWDOWN
A Publication of the Chester County Library
I cannot live without books. Thomas Jefferson
August 2017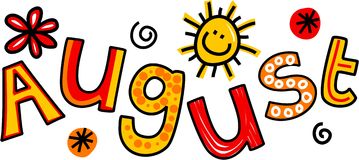 BOOK GIVEAWAY AND THE END OF FINE FREE SUMMER

Beginning August 1, all books that are left on our book sale will be free for the taking. We hope to have another book sale before the end of the year, so we must make room for new donations.

Chester County Schools begin August 1 and so does the reinstatement of fines after Fine Free Summer. We enjoy giving our visitors a break from fines, but as they are a way to create income for the library, it's time to bring them back. Remember that you may call to renew anything and you may renew everything three times. (This does not apply to hotspots.)

DO YOU KNOW ABOUT HELP4TN?

www.help4tn.org is a new website that will help find legal and social service resources in Tennessee. Topics such as bankruptcy, divorce, domestic violence, juvenile court issues, etc. may be researched on the site. If you would rather talk with a person, you may call 211 to find the same resources.



WHAT IS THE BOOK CLUB READING?
The Brown Bag Book Club will meet on Wednesday, August 9 at noon to discuss Wonder by R.J. Palacio.
September's book will be The Nest by Cynthia D'Aprix Sweeney. Join us!


EXCEL, PART TWO

Our next computer class will be Monday, August 28, at 6:00 pm. This class will offer a more in-depth knowledge of the Excel program. To sign up, come by the library or call 989-4673.


For more information about our book club, classes or any other library event, contact us at 731-989-4673.


NEW ARRIVALS

JUVENILE LITERATURE: Life by Cynthia Rylant

ADULT FICTION: Beloved Hope and Treasured Grace both by Tracie Peterson; Paradise Valley by C.J. Box; Beneath the Apple Leaves by Harmony Verna; The Child by Fiona Barton; The Ducchess by Danielle Steel; Seven Stones to Stand or Fall by Diana Gabaldon; Every Last Lie by Mary Kubica; Murder Games by James Patterson; and Use of Force by Brad Thor

State funds have been released from the Hatchie River Regional Library AND the summer reading program and Middle School Book Club are done for the year, so we hope to have new library materials on our shelves soon.
MEET LIBBY!
Libby is the new OverDrive reading app that is offered through the Tennessee State Library and Archives. This is a new and more user-friendly way to access electronic books. If you wish to continue using R.E.A.D.S. on your PC or laptop, you may visit their website at www.reads.lib.overdrive.com.
Libby is also accessible through our library's home page. We also have a hand-out at the library with Libby's instructions.








Summer, do your worst!
Light your tinsel moon and call on
Your performing stars to fall on
Headlong through your paper sky . . .

From August by Dorothy Parker




Books make great gifts. They have the whole world inside them. - Neil Gaiman
IMPRESSIVE STATISTICS
Recently, the Hatchie River Regional Library released the circulation report for the 2016-17 fiscal year. Our little library checked out over 35,000 books (and about 20,000 other library materials)! To those who feel that books will soon be a thing of the past due to electronic devices, we at the Chester County Library beg to differ. We are certainly a community of readers.