THE LIBRARY LOWDOWN
A Publication of the Chester County Library
I cannot live without books. Thomas Jefferson
April 2019







- Native American Proverb


CELEBRATE EARTH DAY ON APRIL 22ND!

Come by the library to check out books about our beautiful planet
and learn what you can do to keep it strong and healthy.



WE ARE FINE FREE DURING THE MONTH OF APRIL







FREE BOOKS!

Beginning Monday, April 1, everything remaining from our book sale will be free for the taking!
Lots of great stories, recipes and non-fiction are still waiting for their new home.









STORYTIME WITH MISS NANCY

Join us every Tuesday morning at 10:00 AM for storytime. Miss Nancy will read great books and perform finger plays for your enjoyment. There is always fun with coloring, too. All ages are welcome.









WHAT DO YOU WANT FROM YOUR FRIENDLY LOCAL LIBRARY?

As the library marks our twentieth year in this location, we turn to thoughts of scheduling computer classes and purchasing new material with funds available through the Hatchie River Regional Library.

What do you want?

We always try to purchase new books from popular authors, but we are very happy to take suggestions. Remember that this is your library and we do want to provide our public with great selections.












CAN'T FIND WHAT YOU ARE LOOKING FOR?

We might be able to borrow what you want from another library. Ask about this at the circulation desk.






HIGH SCHOOL BOOK CLUB NEWS

The High School Book Club will meet on Thursday, April 25, at 3:00 PM to discuss And I Darken by Kiersten White. Join us!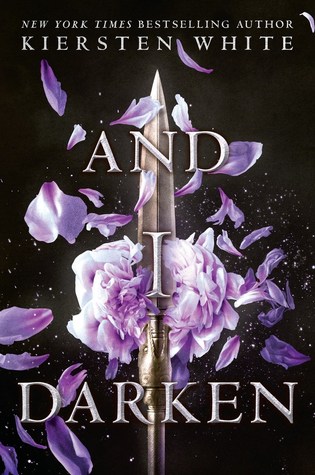 BROWN BAG BOOK CLUB NEWS

The Brown Bag Book Club met on Wednesday, April 10, at 12:00 Noon for our discussion of the book, Small Great Things, by Jodi Picoult.


MIDDLE SCHOOL BOOK CLUB NEWS

We hope to begin the Middle School Book Club in June for, unbelievably, our fifteenth year!


NEW ARRIVALS

DVDs: Aquaman; Spiderman: Into the Spider-Verse; Fantastic Beasts: The Crimes of Grindelwald; and Green Book

JUVENILE LITERATURE: Big Nate: Payback Time; Ernestine's Milky Way; Catwad: It's Me; Mrs. McNosh Hangs Up Her Wash; Jedi Academy: Revenge of the Sis; Apocalypse Taco; Because; and Right This Very Minute: A Table to Farm Book

TEEN READING: Puddin'; Dumplin'; and Shout: A Poetry Memoir

ADULT FICTION: Wolf Pack by C.J. Box; The Cornwalls Are Gone and The Fist Lady by James Patterson; Blood Oath by Linda Fairstein; The Last Second by Catherine Coulter; Cemetery Road by Greg Iles; A Dangerous Collaboration: A Veronica Speedwell Mystery by Deanna Raybourn; The Perfect Alibi by Phillip Margolin; and The Silent Patient by Alex Michaelides








In the Spring, I have counted 136 different kinds of weather.
- Mark Twain






Books make great gifts. They have the whole world inside them. - Neil Gaiman