THE LIBRARY LOWDOWN
A Publication of the Chester County Library
I cannot live without books. Thomas Jefferson
June 2019


















COME TO THE LIBRARY FOR A UNIVERSE OF STORIES







Our summer reading program, A Universe of Stories, has begun! Programs are planned for every Tuesday and Wednesday in June and they include a program on Tennessee wildlife, an Instrument Petting Zoo, Touch-A-Truck Day, soap-making, recycling, and a planetarium show, The Cowboy Astronomer, that will be specifically for Chester County children and will be held at the planetarium on the campus of the University of Memphis-Lambuth. Times may vary, so pick up a summer schedule at the library or check out all the details right here .

Local businesses have been kind enough to help us with awards for reading. Thanks to our local Baskin-Robbins, Little Caesar's, Jack's, and Sweetly Ever After. The Tennessee State Library and Archives has partnered with the Adventure Science Center in Nashville to give children who read 100 or more books (or ten books that are over 50 pages) a free admission to the museum. There is lots going on at the library this summer, so we hope you will take advantage of all that your friendly local library has to offer.
All ages are welcome at these programs - both the young and the young at heart.

FREE BOOKS!

Beginning Monday, April 1, everything remaining from our book sale will be free for the taking!
Lots of great stories, recipes and non-fiction are still waiting for their new home.











WHAT DO YOU WANT FROM YOUR FRIENDLY LOCAL LIBRARY?

As the library marks our twentieth year in this location, we turn to thoughts of scheduling computer classes and purchasing new material with funds available through the Hatchie River Regional Library.

What do you want?

We always try to purchase new books from popular authors, but we are very happy to take suggestions. Remember that this is your library and we do want to provide our public with great selections.












CAN'T FIND WHAT YOU ARE LOOKING FOR?

We might be able to borrow what you want from another library. Ask about this at the circulation desk.






HIGH SCHOOL BOOK CLUB NEWS

The High School Book Club hopes to meet on Thursday, June 27, at 4:00 PM to discuss Now I Rise
by Kiersten White.







WHAT IS THE BROWN BOOK CLUB READING?

The Brown Bag Book Club will meet on Wednesday, June 12, at 12:00 Noon for our discussion of the book, Welcome to the World, Baby Girl! by Fannie Flagg. July's book will be An Irish Country Doctor
by Patrick Taylor. Join us!


IT'S MIDDLE SCHOOL BOOK CLUB TIME!

Since 2004, our library has offered a Middle School Book Club for children who have finished third grade through fifth grade. Our first meeting of 2019 was on Thursday, June 6 and we had a great turnout. The group continues to meet from 2:00 PM to 3:00 PM every Thursday during June and July. Children MUST sign up to be able to participate because we need to know the number of books to order. We usually discuss the book for the week, do some kind of game, and have a snack that follows the book also. Since summer is such a busy time for families, we do not require the children to be at every meeting. We hope your child will sign up to be part of a much-loved summer tradition.


NEW ARRIVALS

DVDs: Instant Family; Stranger Things: Season Two; and Outlander: Season Four

JUVENILE LITERATURE: Just Jaime; Badger's Perfect Garden; Click Clack Quack to School; DK Life Stories: Anne Frank and Helen Keller; If I Was the Sunshine; Life Cycles: Oceans; The Little Taco Truck; New York City: Brick by Brick; A Piglet Named Mercy; Say Something; Scary Stories to Tell in the Dark; Sleepover At the Museum; The Unbudgeable Curmudgeon; What is the Story of Scooby-Doo?; The Berenstain Bears and the Duckling; The Battle for the Dragon's Temple; Bravelands: Blood and Bone and Shifting Shadows; Click; Diary of an Awesome Friendly Kid; G.O.A.T.: LeBron James; Harold and Hog Pretend for Real; If you Love Video Games, You Could Be . . .; Jack B. Ninja; The Karate Kid; Lambslide; Lions and Liars; Maybe God Is Like That Too; Maybe I Can Love My Neighbors Too; Mighty Captain Marvel: Dark Origins; Mr. Lemoncello's All-Star Breakout Game; Never Trumpet With a Crumpet; Fortnite: Battle Royale; On the First Day of Summer Vacation; The Penderwicks At Last; Pete the Kitty and the Groovy Playdate; Welcome to the Museum: Planetarium; Ready for Action; Science Fair Crisis; What is NASA?; What Was the Vietnam War?; Vanishing Colors; There's No Place Like Home; and The Big Beyond: The Story of Space Travel

ADULT NON-FICTION: Blink of an Eye: A Memoir of Dying and Learning How to Live Again; Cooking with Miss Quad; Dutch Girl: Audrey Hepburn and World War II; The Killer Across the Table: Unlocking the Secrets of Predators and Serial Killers with the FBI's Original Mindhunter; Lake of the Ozarks: My Surreal Summers in a Vanishing America; The Pioneers: The Heroic Story of the Settlers Who Brought the American Ideal West; Every Tool's a Hammer: Life is What You Make It; Truth Worth Telling: Keto Fat Bombs: Treats and Sweets; Maybe You Should Talk to Someone: A Therapist, HER Therapist, and Lives Revealed; and There Is No Good Card for This: What to Say When Life is Scary, Awful, and Unfair to the People You Love

ADULT FICTION: If She Wakes by Michael Koryta; Welcome at Our Door: An Amish Novel by Amy Clipston;
The Kremlin Strike by Dan Brown; The Paris Diversion by Chris Pavone; Blessing in Disguise by Danielle Steel;
The Bride Test by Helen Hoang; On A Summer Tide by Suzanne Woods Fisher; The Refuge by Ann Gabhart; The Road Home by Richard Paul Evans; Sunset Beach by Mary Kay Andrews; All the Wrong Places by Megan Miranda;
The Bar Harbor Retirement Home for Retired Authors (and their muses) by Terri-Lynn Difino; The Governess of Penwythe Hall by Sarah Ladd; The Handmaid's Tale (graphic novel) by Margaret Atwood; The Hunting Party
by Lucy Foley; The Night Before by Wendy Walker; The Favorite Daughter by Kaira Rouda;
Her Secret Son by Hannah Mary McKinnon; and Queen Bee by Dorothea Benton Frank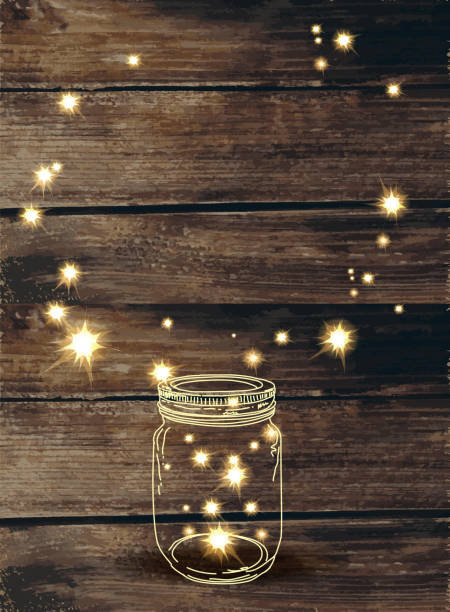 Everything good, everything magical happens between the months of June and August.
- Jenny Han




Books make great gifts. They have the whole world inside them. - Neil Gaiman