THE LIBRARY LOWDOWN
A Publication of the Chester County Library
I cannot live without books. Thomas Jefferson
July 2017


Find Legal and Social Service Resources in Tennessee
The Tennessee Alliance for Legal Services has a helpful website for anyone needing legal information or a host of other services.

Their address is www.help4tn.org.
Just highlight the web address and right click. Select "go to www.help4tn.org" to start learning about all their services.


IT'S FINE FREE SUMMER!

Bring in your overdue library materials no matter how long they have been out and we will forgive your fines. If you have returned items late and there are fines on your card, call or come by and we will take them off. This offer is good only through July 31, so take advantage now and remember: the library belongs to all of us so please return what you have checked out.


WHAT ARE THE BOOK CLUBS READING?
The Brown Bag Book Club will meet on Wednesday, July 13 at 12:00 noon to discuss The Circle by Dave Eggars.
August's book will be Wonder by R.J. Palacio.

The Middle School Book Club will meet every Thursday at 2:00 pm through July 19. Some of the books we have read are Stone Fox by John Reynolds Gardiner; The Reluctant Dragon by Kenneth Graham; The Sign of the Beaver by Elizabeth George Speare; and The One and Only Ivan by Katherine Applegate. We have enjoyed some spirited discussion in both groups. The Middle Schoolers will receive their book club t-shirts at the last meeting of the summer.

For more information about our book clubs or any other library event, contact us at 731-989-4673.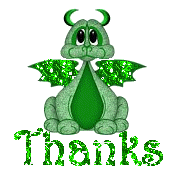 SPECIAL THANKS

Special thanks to our local Baskin-Robbins and our local Domino's for providing free coupons for our summer reading program. These businesses can be counted on to help us every year and we appreciate their generosity.


WHEN IS OUR NEXT BOOK SALE?
Our storage closet runneth over, so it is time for a book sale. This one will begin on Monday, July 10. All proceeds will benefit the library building fund and we are happy to accept donations while the sale is going on.


NEW ARRIVALS

DVDS: Doctor Who: The Day of the Doctor; Doctor Who: The Time of the Doctor; Doctor Who: The Complete Seventh Series; Doctor Who: The Complete Eighth Series; Call the Midwife, Season Six; Monster Trucks; and The Shack.

JUVENILE LITERATURE: The Little Excavator; Blue Sky, White Stars; Bravelands: Broken Pride; DkReaders: Pirate Attack; Look! I'm A Scientist; Time Shifters; Minecraft Mining and Farming; The Ultimate Minecraft Survival Guide; Minecraft: Creative and Exploration; Bunny's Book Club; December Do; Curiousity House: The Fearsome Firebird; Curious George Goes To A Bookstore; Dragonwatch; Felix Stands Tall; Frogkisser; Hats Off to You; Hooray for Birds; I Funny: School of Laughs; I Want to Be a Reader; Noisy Night; Not a Sound; Pete the Cat and the Surprise Teacher; Life; The Road Home; and Stick Cats: Cats in the City

TEEN READING: Once and For All; And Then There Were Four; A Kingdom Rises; and House of Furies

ADULT FICTION: Dangerous Minds by Janet Evanovich; The Silent Corner by Dean Koontz; Before We Were Yours by Lisa Wingate; Midnight at the Bright Ideas Bookstore by Matthew Sullivan; The Identicals by Elin Hilderbrand; Beach House for Rent by Mary Alice Monroe; No Middle Name by Lee Child and other authors; The Switch by Joseph Finder; The Ultimatum by Karen Robards; Lockdown by Laurie King; Tom Clancy: Point of Contact; The Shark Club by Ann Kidd Taylor; The Sunshine Sisters by Jane Green; Indecent Exposure by Stuart Woods; Camino Island by John Grisham; Love Story by Karen Kingsbury; Come Sundown by Nora Roberts; Grief Cottage by Gail Godwin; Sea Rose Lane by Irene Hannon; Sisters of Mercy Flats by Lori Copeland; Beneath the Apple Leaves by Harmony Verna; The Duchess by Danielle Steel; Seven Stones to Stand or Fall by Diana Gabaldon; Every Last Lie by Mary Kubica; Murder Games by James Patterson;
and Use of Force by Brad Thor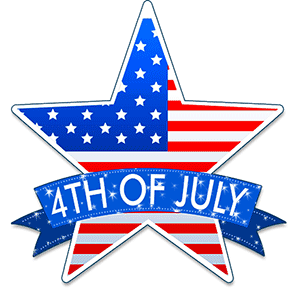 SAVE THE INSTITUTE OF MUSEUM AND LIBRARY SERVICES

President Trump's 2018 budget proposal calls for, among other things, the elimination of the Institute of Museum and Library Services (IMLS). The following programs are offered by the Chester County Library thanks to the $230 million dollar budget of IMLS:

The Tennessee Electronic Library -- Databases that give Tennesseans of all ages access to job and career development resources, health and wellness information, newspaper and magazine articles, and reference content for schools and colleges

Book and material funding and READS e-books -- Funding for the purchase of children's books, teen reading, large print books, audio books, DVDs, plus the READS program, which is an online e-book library

Library Services for the Blind and Physically Handicapped -- Provides audio and Braille books to any Tennessee resident who cannot read standard print

Library Technology and Infrastructure --A network of computer technicians that responds to service calls from libraries. Also, matching grant funds for the purchase of new computers and other means of technology

Please call or email Tennessee Senators Lamar Alexander and Bob Corker and Congressman Marsha Blackburn and tell them to vote to keep IMLS funded.






Books make great gifts. They have the whole world inside them. - Neil Gaiman
IMPRESSIVE STATISTICS
Recently, the Hatchie River Regional Library released the circulation report for the 2016-17 fiscal year. Our little library checked out over 35,000 books (and about 20,000 other library materials)! To those who feel that books will soon be a thing of the past due to electronic devices, we at the Chester County Library beg to differ. We are certainly a community of readers.