THE LIBRARY LOWDOWN

A Publication of the Chester County Library
I cannot live without books. Thomas Jefferson
March 2017




ANOTHER GREAT RACE

Our fifth annual 5K, Bookin' It for the Library, took in over $3800.00 for our library building fund.
Very special thanks go to our sponsors: Diamond ($500.00): Chester County Bank; Gold ($200.00): Chester County Farm Bureau; Jones Contractor, Inc; and Knoell Family Dentistry; Silver ($100.00): Dr. Larry Bloomingburg;
Lofton Chevrolet; C&R Grocery; Brothers Printing; Henderson Family Eye Care; Main Street Family Medicine; State Farm; Anvil International; Teague-Noles Auto Mart; Clayton Bank & Trust; R. Jones Un-derground; and
Mike LeCornu Heating and Air; Bronze ($50.00): Aeneas Internet and Telephone; Bill's Wheels and Deal;
and Helen's Attic.

Thanks also to businesses who donated door prizes:
Southern Chic Spatique, Henderson-Chester Farmers Co-op, Movie World, Auto Zone, American Pie Cafe,
Sweetly Ever After, Autry's Service Center, and Merle Norman
WHAT IS THE BOOK CLUB READING?
The Brown Bag Book Club will meet on Wednesday, March 8, to discuss All the Light We Cannot See by Anthony Doerr. April's book will be The Liars Club by Mary Karr. Come on out and join us!









STORYTIME EASTER EGG HUNT TUESDAY, APRIL 11 AT 11:00 AM
BYOB (Bring your own basket!)




NEW ARRIVALS

DVDS: Deepwater Horizons; The Light Between Oceans; The Accountant; Tyler Perry's Boo! A Madea Halloween; Tyler Perry's Madea On the Run; Maximum Ride; Allied; Dr. Strange; Trolls; The Girl on the Train; Jack Reacher: Never Go Back; and Arrival


JUVENILE LITERATURE: They All Saw A Cat; Scary Plants; Survivors: The Gathering Darkness; and Lola Levine Meets Jelly and Bean

TEEN READING: The Unwanteds Quests: Dragon Captives

ADULT NON-FICTION: Pure Heart: A Spirited Tale of Grace, Grit, and Whiskey; Never Quit: From Alaskan Wilderness Rescues to Afghanistan Firefights As An Elite Special Ops PJ: and Shoot Like A Girl: One Woman's Dramatic Fight in Afghanistan and On the Home Front

ADULT FICTION: The Bertie Project by Alexander McCall Smith; A Separation by Katie Kitamura; Robert Parker's Revelation; The Possessions by Sarah Flannery Murphy; Heartbreak Hotel by Jonathan Kellerman; The Chilbury Ladies Choir by Jennifer Ryan; The Most Dangerous Place by James Grippando; Humans Bow Down by James Patterson; Glory Over Everything by Kathleen Grissom; I See You by Claire McIntosh; Dangerous Games by Danielle Steel; Bone Box by Faye Kellerman; Everyone Brave is Forgiven by Chris Cleave; and The Orphan's Tale by Pam Jenoff





Goodbye, snow
Goodbye, sled
Goodbye, winter
Spring ahead.
Hello, sun
Hello, swing
Goodbye, winter
Hello, spring!



ALSO NEW AND EXCITING

We have recently purchased some series of interactive books for children. Each book has a website and code to go to and the books literally come alive on the computer screen. The series includes Exploring Ecosystems; Inside the NFL; and Mighty Military Machines.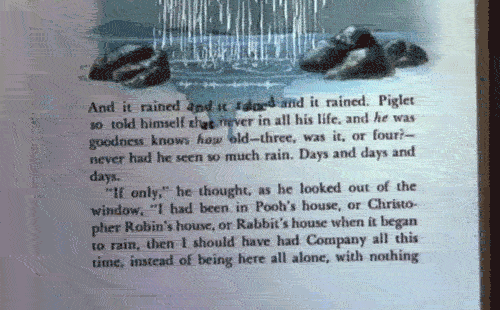 Books make great gifts. They have the whole world inside them. - Neil Gaiman
IMPRESSIVE STATISTICS
Recently, the Hatchie River Regional Library released the circulation report for the 2016-17 fiscal year. Our little library checked out over 35,000 books (and about 20,000 other library materials)! To those who feel that books will soon be a thing of the past due to electronic devices, we at the Chester County Library beg to differ. We are certainly a community of readers.